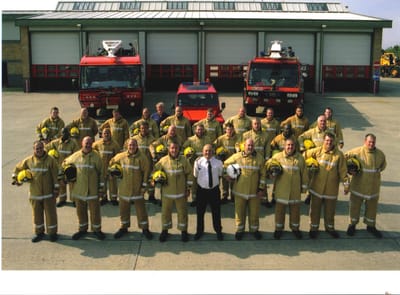 MG Fire Safety Group
formed in 2005 to provide vital fire safety services to all commercial & residential business premises to assist in the implementation of the Regulatory Reform (Fire) (Safety) Order 2005 (RRO/ FSO).
We are ex-fire service fire fighters, fire safety officers & fire safety consultants of 30 years.
We are IFE life safety fire risk assessors & fire safety managers, providing building & fire safety management plans, fire safety training, fire safety evacuation plans, fire extinguisher servicing, fire warden training, fire door surveys, fire compartment surveys, fire engineering solutions & fire safety strategy planning reports.
We provide legal fire risk assessments to ensure our clients provision of
:
1
. Life Safety
2
. Property Protection &
3
. Business Resilience
We enjoy working with like-minded professionals
.
Our Fire Risk Assessors Are
Fully Qualified
:
1
.Full-time Fire Fighters & Fire Safety since 1991
2
. Life Safety Fire Risk Assessors
3
. Complex Premises Fire Risk Assessors
4
. Passive Fire Protection Fire Risk Assessors
5
. Fire Safety Strategy - Fire Consultants
See
Services
-
Features
-
Articles
-
Any questions? Please complete our brief on-line
Contact-Us
form or call -
0800 999 8595
.